OUR CHARMING ICECREAM TRICYCLE HIRE MAKES THE MOST WONDERFUL WEDDING GIFT TO ADD TO YOUR SPECIAL DAY
Beautiful Ice Cream tricycle hire for your special wedding day, our icecream carts provide a stunning attraction for you and your guests to enjoy, serving delicious icecreams.
Treat your guests to one of our delicious Ice Creams or Sorbets chosen from our range of superb flavours. Whether young or old, your guests will find a flavour to love. What better wedding gift than a beautifully decorated ice cream bike to serve your guests delicious ice cream?
Our ice cream bikes love to be outside serving in the sunshine however the ice cream tricycles can serve your guests indoors should the weather be poor or for winter weddings and corporateevents
The bride & groom will have their own special decorated cones, while your guests can choose either a waffle cone or a pretty tub & spoon to eat their ice cream from.
For the best Wedding Icecream tricycle hire please contact us today to see how we can help your wedding day that extra bit special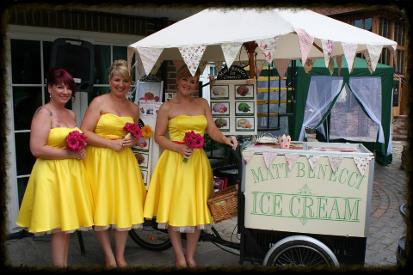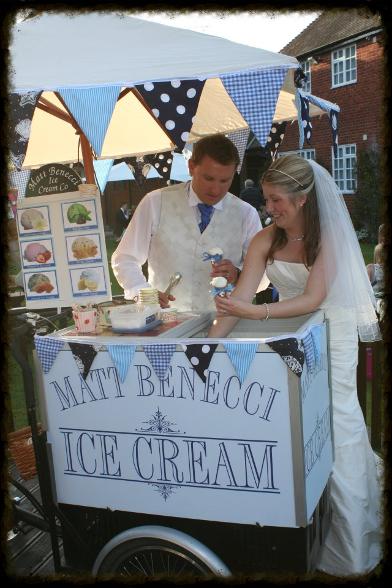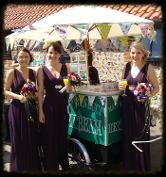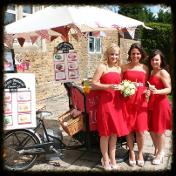 Set up and service for two hours (extra hours can be arranged)
Retro ice cream tricycle (environmentally friendly)
Unlimited servings of ice cream that children and adults love
Choice of six flavours of luxury Bennetts Farm Icecream
High quality ice cream cones and tubs
A selection of toppings, sauces and sprinkles
Smartly dressed, trained staff
We' can decorate the tricycle to suit your theme

If the wedding or event is indoors at night, we can decorate the tricycle with sparkling lights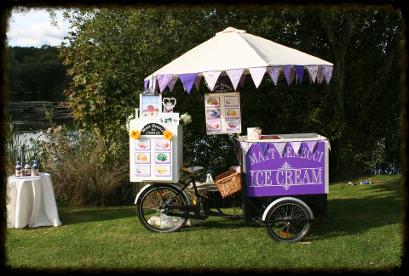 Icecream makes people happy, Weddings make people happy, put them together for an unforgettable day!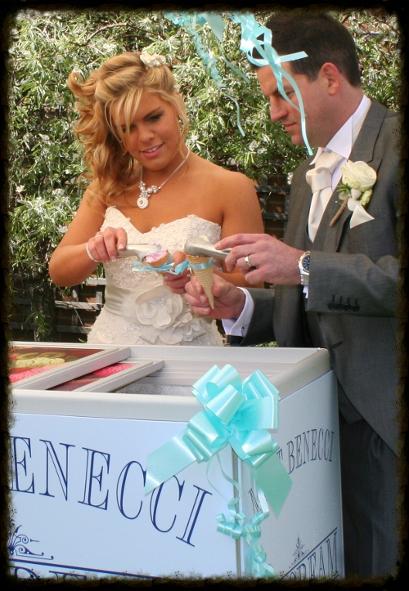 Ice cream trikes, icecream bikes, icecream tricycles, ice cream carts in Essex, icecream cart Suffolk,icecream bike hire Norfolk, icecream bike hire London, Cambridgeshire, icecream cart hire kent, icecream cart Hertfordshire, icecream cart hire sussex, icecream cart surrey. Ice cream cart hire victorian candy cart hire, icecream bike hire Essex, Icecream bike hire Suffolk, Icecream tricycle hire London, Corporate events, Corporate icecream, Product launches , corporate promotional carts, advertising bikes, icecream bike hire, icecream cart hire, icecream bike hire london, indian wedding icecream, Kulfi icecream hire, Kulfi icecream carts, Prosecco cart hire, Prosecco bike hire, Mobile prosecco bars, Mulled wine cart hire, Prosecco tricycle hire for weddings, Wedding reception hire, Weddings, Wedding bar hire, Reception drinks, Champagne bars, VIP bars, Event planning, Bespoke caterers, bespoke drinks bar, ice cream wedding hire,
copyright 2018 Matt Benecci Icecream Co is a registered Trademark